A key part of Gamers@Hart's post-lockdown recovery is offering a subscription service where people can access our library to take games home to play. We're edging towards 600 titles, and adding new ones every week. We've already invested a huge amount, upping our library by around 10% since April. Our members will help us shape the games we invest in over the coming weeks.
But why would anyone want to join a game library?
Read on to find out!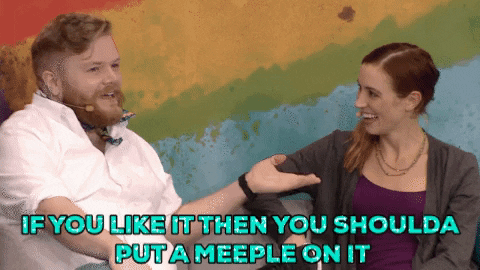 1. You don't want to risk an expensive dud
We've all been there. Spent money on a game that you thought would be awesome, loads of people love it, but to you it's just a bit 'meh' and you can't imagine asking to play it (mine is Heromaster – it should be great, people who love Munchkin rave about it, and I love Munchkin, but… well, each to their own). Imagine if there was some inexpensive way to try it out first? We provide that! We only need to save you from buying 2 games a year that you didn't enjoy and you've earnt your subscription back!
2. You have too many games that are played a handful of times.
And expansions – that's even worse! How many expansions remain unplayed because you end up teaching the base game to new players all the time? Expansions to popular games are something we're building first, but we already have all the Ticket to Ride maps, tons of Catan expansions, and many others. Head to our library database and search 'expansions' for a list.
But if you're someone with a large collection of games, and a large chunk has been played 2-3 times, and with those you've often known in advance you were going to meet people to play it, then consider our library.
And I absolutely understand that collecting can be half the fun – it's like having books on the shelf that haven't been read. But if at some point, the space runs out for more games in the collection, consider borrowing ours instead.
3. You have a family growing quickly, with changing tastes
Your toddlers are just getting into games, and games at that age tend to be relatively cheap (we have a whole range of Haba games that might help there!). But they grow so quickly – what's challenging one month, is easy the next. Keep up with exposing your young kids to more complex concepts by switching your games regularly.
And older kids? As their tastes change, or you want games to complement their curriculum at school, don't buy more. But don't miss out on the opportunity to support budding geographer with Carcassonne, students struggling to grasp probability with the concrete example Machi Koro sets, or a drama enthusiast with the Resistance.
4. You want to play games you don't want to own
"Bob and Jill are coming round to play games tonight, and I don't think they'll be into Twilight Imperium or Civilization. But I don't want to have to buy gateway games I won't be interested in later".
There might be many other reasons why you might want access to games that you don't want to buy. Maybe others in your usual gaming group already own them? Maybe you just want to try the latest game because everyone's talking about it, but you know it isn't your thing? Borrow instead!
5. You're just beginning with gaming as a hobby
We've saved the most important to last.
If your child read their first chapter book and didn't like it, and claimed they would never read another chapter book for their whole lives, would you be content allowing them to read picture books (or worse – no books?).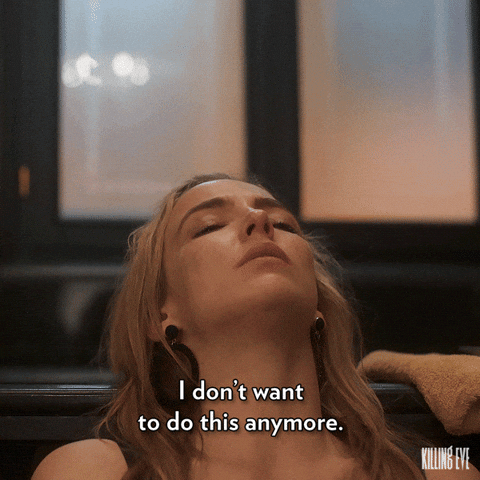 It's more likely you'd introduce them to another author. You'd find out why they didn't like it, and point them towards other types of books. Giving up on reading because you didn't like the first author or genre you tried is like giving up on gaming because the first game you played left you bored.
The difference between Monopoly and DC Deckbuilders is as vast as the Haynes Manuals are to Stephen King novels.
So if you like the idea of getting into game – which is fast becoming a huge hobby across the globe – don't risk all your future happiness off one quick purchase. Figure out what types of games you like. Expose yourself to the widest variety of themes and mechanics. Then, perhaps, you're in a better position to begin your own collection.
4 quick reasons 'why us'?
There's an increasing number of places out there renting games now. So why us?
We're the cheapest. By far.
We're the only game library (that we know of) using genuine library software to make the process of finding and borrowing games painless. We suggest you have a look. We've added 'how to play' videos, there's space for customer reviews, they're searchable by players, ages, themes, mechanics, and more. Members can save lists of games, and highlight those that were enjoyed to keep track of your favourites.
We have a physical library you can browse at your leisure, where games are grouped by similar types.
Compared to some board game cafes, 600 games is modest number (if you're visiting London, Ludoquist have 1400, and Thirsty Meeples in Oxford boast 2700!!!). However we *think* that we have the largest take-home library in the UK. That's a bold claim… but even online rental services are currently offering around 500 titles.
When you can borrow for up to four weeks with our 'D20' level of membership, you don't even need to live close by! Make a trip to Hartlepool, with it's Marina and beach, part of your monthly routine.
You also get 5% off all purchases, and higher levels of membership get free entry to games nights.
So… How do I join?
Check out all the other details, or jump straight in by paying for your first month here.