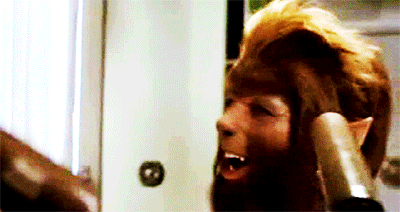 Covid19 is like playing One Night Ultimate Werewolf. Someone is probably the werewolf. It might even be you. But you might not even know it.
So how do we keep everyone safe? We're working on the assumption at least one person, at some point in the next 12 months, will bring the coronavirus into the shop – and that might be while your there, or just before you arrive. So how do we limit the risk that person will transmit the virus to you?
They won't have the coronavirus on their hands when they enter – they'll have used hand sanitiser. So that means you can browse the shelves knowing the people before you have kept them clean.
They won't be too close to you. If they're in our cafe and gaming area upstairs, there'll be plenty of space between you. The shop is limited to four groups of people browsing at once so you won't be near them.
Even if they're near you, they'll be wearing a mask, massively cutting down the risk of breathing out the virus in large enough quantities to infect you, assuming you don't stand close and have a long chat!
If you order food and drink, everything will be served in biodegradable packaging, so they won't have touched any crockery of cutlery that you use (and you won't be killing the oceans with plastic!)
If you are involved in any tournaments, if you played against them, there would be a screen and two masks between you and them. If you move to a table they were on, first you'll be wiping it down, secondly you'll be using your own playmat.
If you use the bathroom, it'll have been cleaned within the last 30 minutes – and there'll be cleaning equipment to give the taps and door handle a wipe first if you want to be sure.
They won't get too close to you, because we're making sure only one person will be going up or down the stairs at a time, and everyone is asked to stay in their seat (unless you're in a tournament). We're using an app so you can order from your seat too!
But because you might be the Werewolf, please:
Wear a mask at all times, except when eating and drinking.
Use the hand sanitiser provided. If you're here to play games, use it often.
Abide by the new rules that limit movement.
If you're playing in a tournament: bring a playmat, listen to the tournament organiser, and wipe down the table between rounds.
You can find a full risk assessment and amendments here: